KIDDI-WINKS VISION
Love, Learning & Laugther
Love, Learning & Laugther
We believe children should be active in their own education. At Kiddi-winks, learning is tailored around the unique individual. As a child plants the seed of interest our practitioners become Co- learners and together they learn through creative, hands on experience's and play. Our vision is to create a safe, secure , inclusive and stimulating environment where Childrens opinions are valued and respected, an environment where they can explore freely, take risks and learn through trial and error whilst growing into creative confident learners.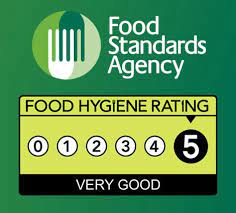 FOOD HYGIENE RATING 5
VERY GOOD
kiddi-winks Nutrition
All our meals are cooked from locally sourced produce in our 5 star awarded kitchen. Our chef insures all meals are cooked fresh on-site and include the recommended '5-a-day'. We cater for all dietary requirements and provide an alternative should your child not like what is on offer.
the best way to make children good
IS TO MAKE THEM HAPPY…
Our aim is to provide an enjoyable and educational experience for children from birth to pre-school. Kiddi-winks is a great educational hands on experience located on Bankfield Road, next to the Peak Forest Canal and only a few minutes walk away from Tame Valley Woodlands where they can experience and extend their knowledge and explore wildlife and nature right on their doorstep! 
a journey of a thousand miles
BEGINS WITH A SINGLE STEP…
At Kiddi-winks children play in a warm and welcoming environment where they are able to make choices about what they play with as toys and resources are easily accessible from clearly labelled receptacles. Toys and resources are suitable for the ages and stages of development of the children attending and offer a wide range of opportunities across the different areas of learning.