KIDDI-WINKS CHILDCARE
Love, Learning & Laugther
Love, Learning & Laugther
We believe children should be active in their own education. At Kiddi-winks, learning is tailored around the unique individual. As a child plants the seed of interest our practitioners become Co- learners and together they learn through creative, hands on experience's and play. Our vision is to create a safe, secure , inclusive and stimulating childcare environment where Children's opinions are valued and respected, an environment where they can explore freely, take risks and learn through trial and error whilst growing into creative confident learners.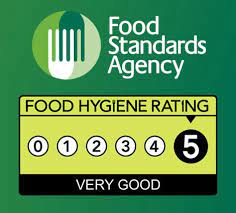 FOOD HYGIENE RATING 5
VERY GOOD
kiddi-winks Nutrition
All our meals are cooked from locally sourced produce in our 5 star awarded kitchen. Our chef insures all meals are cooked fresh on-site and include the recommended '5-a-day'. We cater for all dietary requirements and provide an alternative should your child not like what is on offer.